case studies
Haverhill Chamber of Commerce - Business Award
Taylor's Foundry were approached by the Haverhill Chamber of Commerce to produce a cast aluminium award based on their logo. We were presented with a 3D artistic image produced by Pure Energy Multimedia Ltd and asked to produce an award from that.
One of our skilled pattern makers then transformed the design into a usable pattern and slightly altered the dimensions to ensure the casting process would be successful.The Chamber of Commerce were delighted with the finished product and are now very proud of their unique award.
Related Links: Haverhill Chamber of Commerce, Pure Energy Multimedia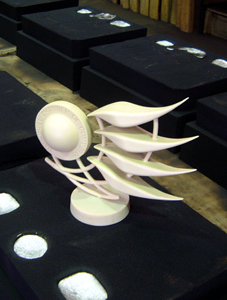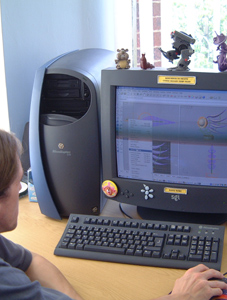 other case studies
Mark Brazier-Jones is a sculptor whose creations are intended to serve useful functions.