news
23-01-2011
Taylors Foundry Helps Local Charity
Gerry Taylor of Taylor's Foundry has been hard at work help local charity, The Centre for Computing History.
Whilst not the most obvious association Gerry said "The Centre for Computing History is completely run by volunteers and I couldn't help but offer my support as what they have achieved is quite remarkable."
"The history of computers, although quite a recent story, is a story that involves us all. Computers are an integral part of our everyday lives and the museum really highlights the way in which our lives have changed over the past 30 years."
Taylor's Foundry has a sister company in Stoke-On-Trent which acts as a drop-off point for anyone in the area wanting to donate equipment to the museum. The donations are then brought back to Haverhill as and when Gerry commutes between the two.
Jason Fitzpatrick, Director of The Centre for Computing History said "We are really indebted to Gerry and the support he provides. It has really enabled us to collect equipment from a wider region that otherwise would have been too costly to have transported by courier."
For more information visit the website : Computing Museum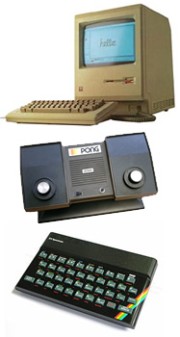 other news
Taylormade Castings have recently bought Gregory's of Cannock - a company specialising in the production of Street Furniture and Outdoor Furniture.
Gerry Taylor has entered the next round of the UK Caterham R400 championship, his first races are on the 23rd, 24th and 25th of September 2005 at brands hatch.
Gerry Taylor of Haverhill based Taylor's Foundry has offered to replace for free the stolen brass plaque marking the grave of a soldier who was killed in Afghanistan.